AIC BVF believes in leveraging the strength through partnerships and association. This makes the mission of AIC BVF to provide End –to – End solution at one platform possible. Together we can strengthen the ecosystem and lead the mission in the effective way.
We do collaborate under various categories –
Knowledge Partner
Technology Partner
Outreach Partner
Ecosystem Partner
Corporate Partner
Industry Partner
Some of our partners that we take pride on are as follows:-
Aryabhatta Knowledge University – Aryabhatta Knowledge University Act 2008 provides for the establishment of University at Patna to conduct and facilitate affiliation of institutions in the conventional as well new frontiers of professional education. All colleges and institutions imparting professional education for example Engineering and Technology including information Technology, Nano technology & Biotechnology, Management, Medicine, Health technology, Public Health Pharmacy, Optometry, Nursing, Education, Law etc. is to be affiliated to this university. http://akubihar.ac.in/
Chanakya National Law University – CNLU is a premium Law College with an objective To Build on the traditional cultural ethos, To create a 'temple of learning', To provide quality law education, Active learning through teacher-student interaction and internal and continuous assessment of students, To evolve and impart comprehensive legal education at all levels to achieve excellence, To organise advanced studies and research in all branches of law, To promote legal awareness in the community that will lead to the realisation of constitutional goal. http://www.cnlu.ac.in/
MAGADH MAHILA – Magadh Mahila College, a pioneer institution of higher education for young women in Bihar; established in 1946.Years of hard work put in by all stakeholders show us the way forward and hold us in good stead. As a constituent college of Patna University, Magadh Mahila College strives to cater to higher education of young women with a vision of fulfilling promising future for all. A nourishing environment supported by a combination of competent infrastructure and a dedicated teaching faculty helps our students to achieve the highest accolades in academics, sports, art and culture and other co-curricular/ extracurricular activities. http://magadhmahilacollege.org/
MEDHA – Medha improves employment outcomes for youth. We provide 21st century skills training, career counseling and workplace exposure, and ongoing job placement and alumni support to students at their existing educational institution. Since 2011, Medha has worked with over 15,000 youth across 100 educational institutions, placed them into internships and full-time jobs with 1,000 leading employers, and built partnerships with various departments with the state governments of Uttar Pradesh, Bihar, Haryana, and Uttarakhand. https://medha.org.in/
EMURGO INDIA – EMURGO is a multinational blockchain technology company providing solutions for developers, startups, enterprises, and governments. More details – https://emurgo.io/
AIC RAISE – AIC RAISE creates a holistic ecosystem for social startups for maximizing profits while maximizing benefits to society and the environment established under the prestigious Atal Innovation Mission (AIM) of NITI Aayog, Govt. of India. AIC RAISE encourages and backups innovative startups with suitable physical infrastructure in terms of capital equipment and operating facilities, key domain knowledge support, coupled with the availability of sectoral experts for mentoring, business planning support, access to seed capital, market information, management, business strategy, industry partners, training and as well as critical networking. More details – https://aicraise.com/
YEN – Young Entrepreneurs Network (YEN) is a vibrant non profit organization aimed at who are either aspiring entrepreneurs or young entrepreneurs already running their businesses. Our primary mission is to support the entrepreneurial goals of our members. We work closely with Educational Institutions, Business Chambers and Government Bodies to provide the platform for needs of the entrepreneurs. More details – http://www.yenonline.org/
Bihar Animal Science University – Bihar Animal Sciences University (BASU) has been established with its headquarters at Patna through an act of Bihar State (BASU Act No. 15 of 2016, notified in the Bihar Gazette on 29 August 2016). https://www.basu.org.in/about-us/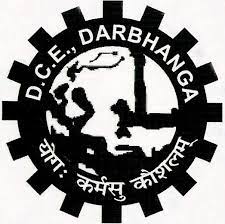 Darbhanga College of Engineering –  Darbhanga College of Engineering (DCE Darbhanga) is a government-owned engineering (B.Tech) college in Bihar, India.[1] It was inaugurated by the Chief Minister of Bihar, Nitish Kumar, in 2008. It is affiliated with the Aryabhatta Knowledge University (AKU), Patna[2] and approved by the AICTE. The college is administered by Department of Science and Technology, Bihar.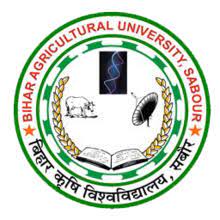 Bihar Agriculture University, Sabour – Bihar Agricultural University is an autonomous institute under Bihar state government established on on 5 August, 2010 under Indian Council of Agricultural Research (ICAR) situated at Sabour, Bhagalpur district of Bihar. It is located at present at Bihar Agricultural College, Sabour Campus, the oldest and agricultural college of the state.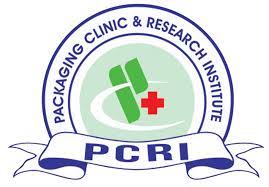 PCRI, Hyderabad – PCRI was established in early 2012 by Prof. BK Karna, prominent Packaging Professionals having experiences more than 3-decades at Hyderabad, Andhra Pradesh (Now Telangana) to meet increasing demands for packaging research and will support to the related Institute, industry, community, society, university and Government agencies. 
PCRI provides packaging consultancy for package design and determination of shelf life of packaged products like as foods, Pharma & Cosmetics, Horticulture / Agro products and dangerous goods coming under IATA and IMDG manuals etc.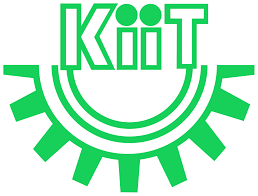 Kalinga Institute of Industrial Technology (KiiT) – KIIT was established in 1992 as a vocational training centre with only two staff and 12 students. However, it took shape as an institution only in 1997, when degree engineering programme commenced. KIIT owes its existence to the vision of its founder Prof. Achyuta Samanta who, with no land, limited finances (only Rs. 5000/-) and little knowledge of higher education to create an institution for the benefit of the society. From these small beginnings, KIIT has developed into a leading university with a strong interdisciplinary culture and a commitment to teaching excellence.

Women Entrepreneurship Corporate Society –  WECS – महिला उद्यमी कैसे बने, जो है वो सफलता हासिल करे सिर्फ और सिर्फ इसी के लिए काम करेगी यदि छोटे से छोटा रोजगार भी करे तो 2-4 और लोगो को रोजगार दे सकती है WECS एक ऐसा प्लेटफार्म बनेगा जो उनका Vision, Mission, Planning समझकर उनको सही दिशा में सपोर्ट देगा Conect कराएगा उनकी जरूरत के हिसाब से । सामाजिक पारिवारिक कठिनाइयाँ जिस कारण वो आगे नहीं बढ़ पाती उनका हल भी WECS करेगा टीम वर्क करेगे । गाँव – गाँव से कनेक्ट करेगा WECS पूरे बिहार में । Girls जो हमारी अगली पीढ़ी है वो उद्यमिता में आएँ इसके लिए गाँव की लड़की से लेकर गर्ल्स स्कूल, कॉलेज सब जगह WECS की उपस्थिति होगी हमारी कोर टीम ब्लाँक स्तर तक और गाँव स्तर तक बनेगी । ताकि सच्चा और सही मार्गदर्शन उनको मिल सके । हम उनका समस्या और समाधान में साथ होगें ।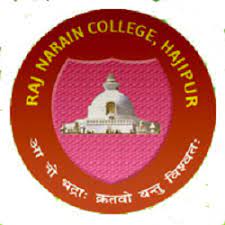 Raj Narain College, Hajipur –  Raj Narain College, Hajipur, which has recently been accredited by the NAAC with high 'B' grade , is one of the premier constituent units of B.R.A. Bihar University , Muzaffarpur. It is the oldest institution of the higher education in the district of Vaishali which is known for its glory. Vaishali has the distinction of being the birth place of Lord Mahavir and "Karm Kshetra" of Lord Buddha. It was here that the great "Lichchavis" established a democratic system of governance, which is rightly considered the first example of 'democracy' in the world. Amrapali, the rare blend of beauty and art, added to the glory of the magnificent landHajipur, the headquarters of the district of Vaishali, is situated near the confluence of rivers Ghandak and Ganga. As a matter of fact, Vaishali in general and Hajipur in particular, is the confluence of many cultures and languages like Bajjika, Maithali, Bhojpuri and Magahi.Raj Narain College, Hajipur was established on 1st .August, 1952.

AIC-Pinnacle – We are a globally-focused, industry-backed, Accelerator, Business incubator and government supported incubation and investment platform established as a Section 8 – Not-for-Profit entity created to support innovation, entrepreneurship, fundraising, business plan, virtual incubation program and employment generation. Our goal is to support the creation of a vibrant and high impact entrepreneurial ecosystem focused on innovation in key sectors which lead to inclusive and sustainable techno-socio-economic development of India.
India is home to one of the most robust startup, business incubator ecosystems. Hence, innovation, fundraising, virtual incubation, events, connecting and collaborating to mentors and entrepreneurship is the emerging focus area that is being aggressively promoted to give fillip to the Indian economy.
We are supported by Atal Innovation Mission a flagship initiative of NITI Aayog, Office of Development Commissioner (DCMSME), Minister of MSME and Ministry of Electronics and Information Technology(MEITY) Government of India. We are also the official Confederation of Indian Industry (CII) incubator for western India.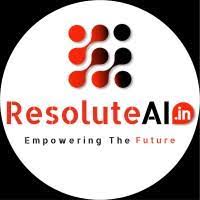 Resolute AI – ResoluteAI's secure platform lets you search aggregated scientific, regulatory, and business databases simultaneously. Combined with our interactive analytics and downloadable visualizations, you can make connections that lead to breakthrough discoveries.

Entrepreneurship cell IIT Kharagpur – Entrepreneurship Cell, IIT Kharagpur (E-Cell) is a non-profit student's organization dedicated to promoting the spirit of entrepreneurship among students throughout India. Established in 2006 under the aegis of STEP (Science and Technology Entrepreneurs' Park), IIT Kharagpur, E-Cell has since been involved in more than 70 startup companies in the initial stages of their existence. It is a student body under Rajendra Mishra School of Engineering Entrepreneurship (RMSOEE), IIT Kharagpur and has taken up various initiatives to promote new ventures by students of IIT Kharagpur and students across the country.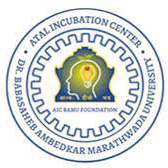 Atal Incubation Center – Dr. Babasaheb Ambedkar Marathwada University – AIM intends to support the establishment of new incubation centres called Atal Incubation Centres (AICs) that would nurture innovative start-up businesses in their pursuit to become scalable and sustainable enterprises. The AICs would create world class incubation facilities across various parts of India with suitable physical infrastructure in terms of capital equipment and operating facilities, coupled with the availability of sectoral experts for mentoring the start-ups, business planning support, access to seed capital, industry partners, trainings and other relevant components required for encouraging innovative start-ups. Moreover, AICs would be established in subject specific areas such as manufacturing, transport, energy, health, education, agriculture, water and sanitation etc.