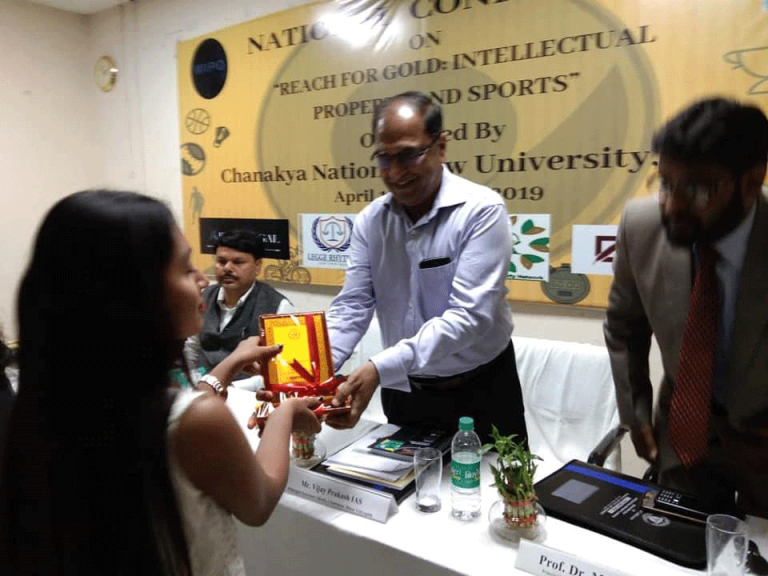 Shri Vijoy Prakash (IAS Retd.),Chairman Cum CEO, AIC - BVF was honoured to be a Chief Guest in National Conference on "REACH FOR GOLD : INTELLECTUAL PROPERTY &SPORT " at Chankya Law University, Patna (Bihar )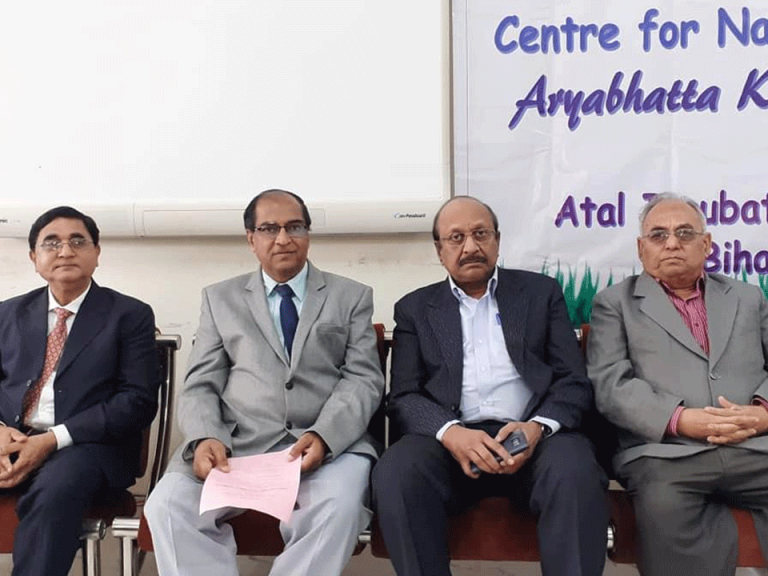 Strengthing Start -up ecosystem MOU has been signed between Atal Incubation Centre, Bihar Vidyapith and Department of Nano Science and Nano Technology, Aryabhatt Knowledge University, Patna ( Bihar ) dated on 18 th January 2020 as" Knowlege Partner".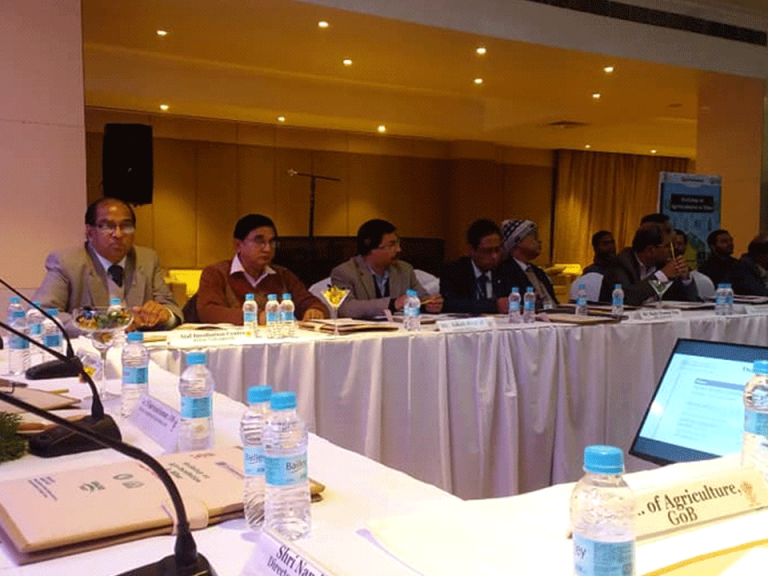 Shri Vijoy Prakash ( IAS Retd ) Chairman Cum CEO, Shri Pramod Karn, COO ,AIC - BV had Participated in "Workshop on Agri - Incubation in Bihar "on 21st January 2020 at Hotel Lemon Tree Premiere, Patna organised by BARI-TAST,Dept.of Agriculture, Govt.of Bihar.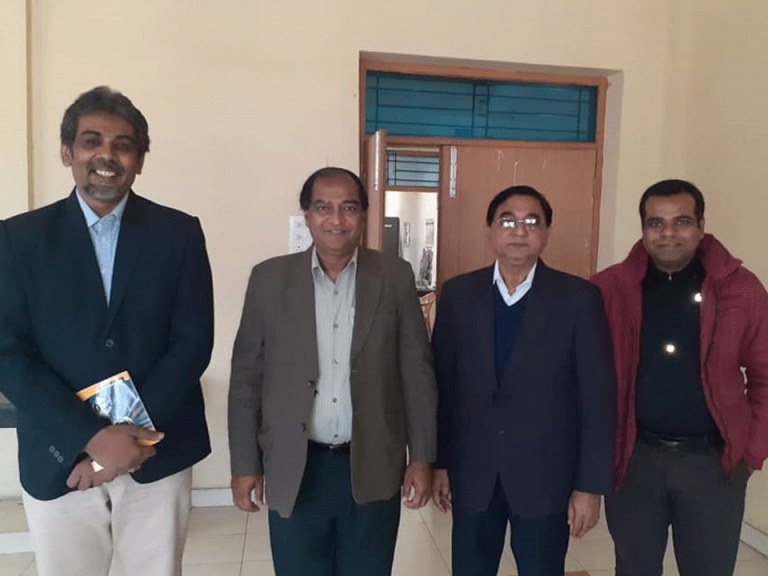 Meeting with Packaging Clinic and Research Institute(PCRI), Hyderabad under the chairmanship of Shri Vijoy Prakash (IAS Retd.),Chairman Cum CEO, AIC - BV & attended Founder and CEO,PCRI,Prof.B.K.Karna,Shri Pramod Karn, COO, AIC, Shri Amod Kumar and Ashish Bhaskar to finalised MOU for establishment of Institute of Packing (IOP).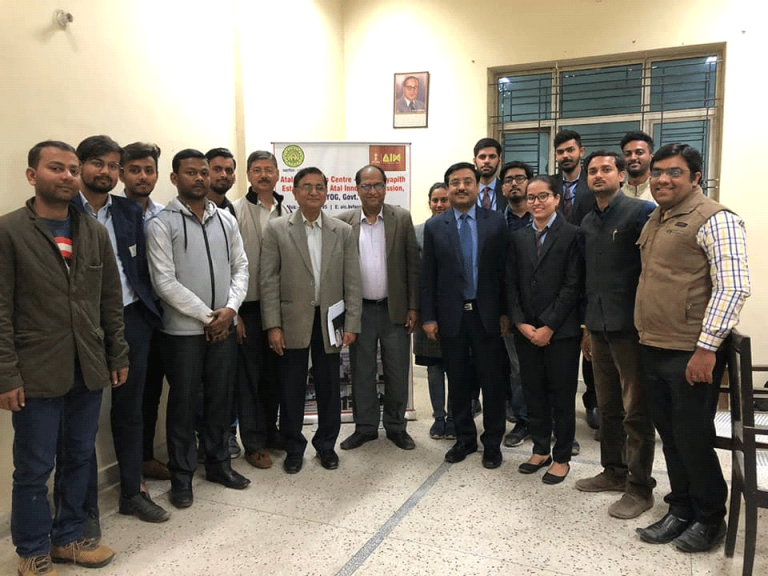 Very rich experiences to interacted with Young people with very pragmatic Business ideas for Start up under the mentorship of Shri Vijoy Prakash (IAS Retd. ) Chairman Cum CEO AIC - BV ,Dr.Vivekanand Pandey, Pro VC. Amity University, Patna and Shri Pramod Karn, COO, AIC -BV. A to Z facilitation and support will be provided by AIC-BV to become Entrepreneurs.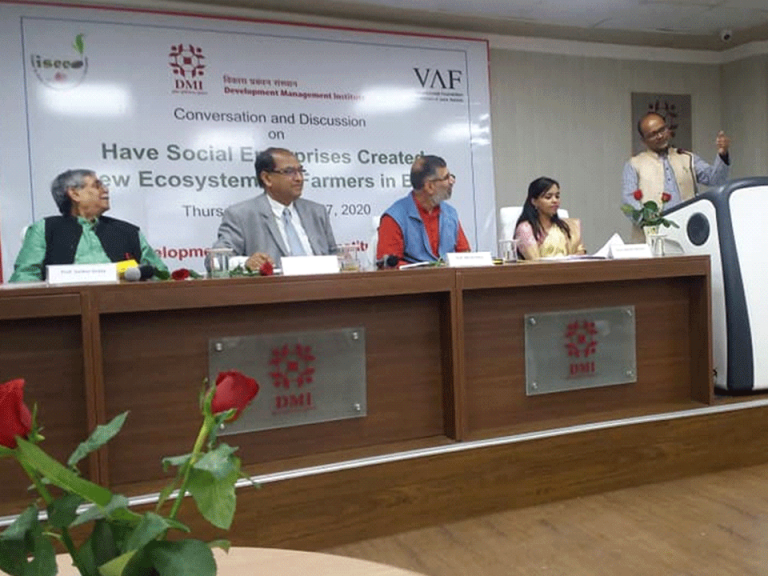 Social Entrepreneurship -Ecosystem discussions on " Have Social Entreprises Created a new Ecosystem for Farmers in Bihar " Chairman Cum CEO AIC BV Sri Vijoy Prakash (IAS Retd. ) was the Chief guest at Development Management Institute.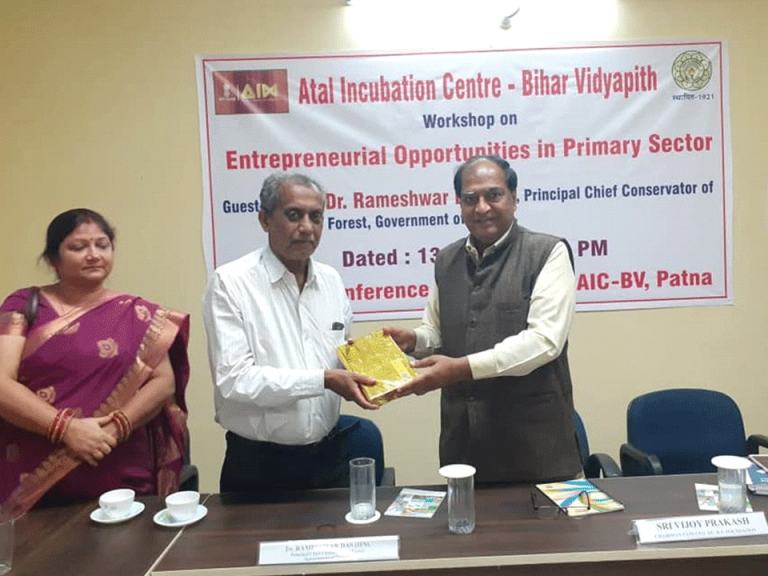 Entrepreneurial opportunities in Pisciculture, Aquaculture and other primary sector oportunities in a presentation by Dr.Rameshwar Das, IFS, PCCF, Govt.of Tripura in a workshop on" Entrepreneurial Opportunities in Primary Sector " organised on 13.3.2020 at AIC-BV.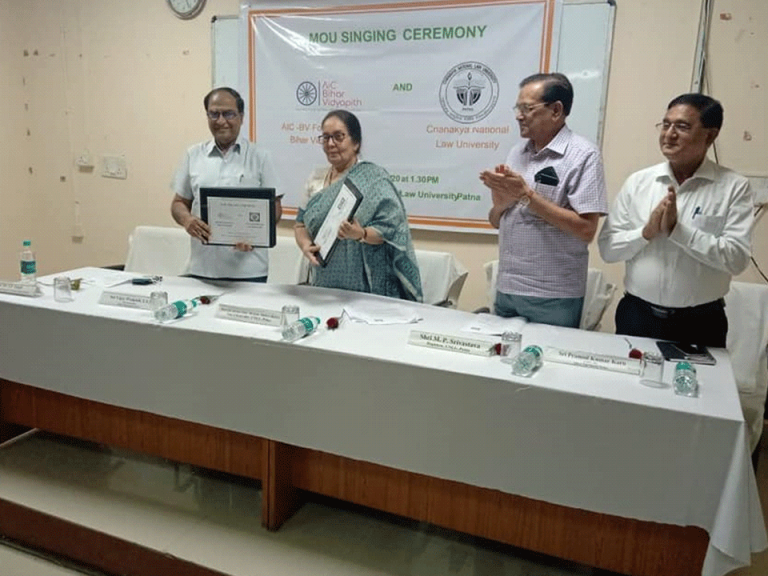 A milestone set towards strengthening of startup ecosystem in Bihar. Atal Incubation Centre Bihar Vidyapith signed an MoU with Chanakya National Law University. This knowledge collaboration is all set to define newer heights.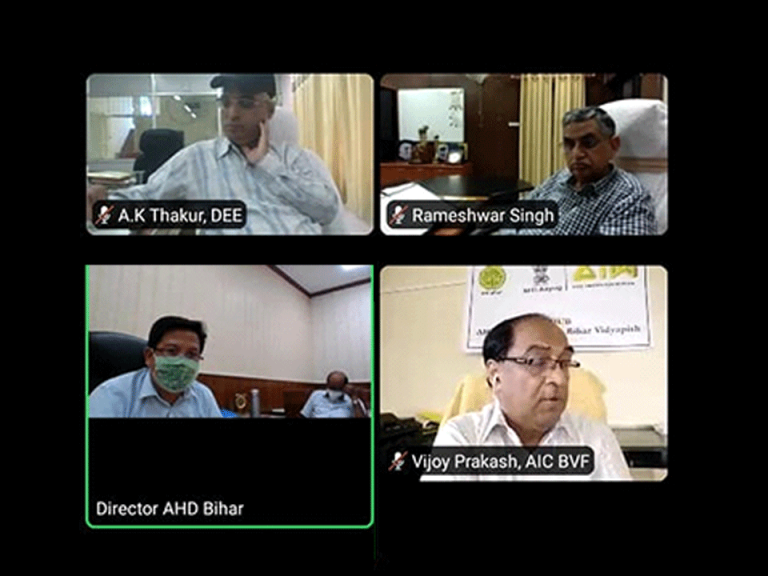 A five days ENTREPRENEURSHIP DEVELOPMENT PROGRAMME ( GOAT REARING ), From 15th to 19th sept 2020. This session had highlighted the importance of commercial goat farming in creating employment and can be a game changer in rural economy.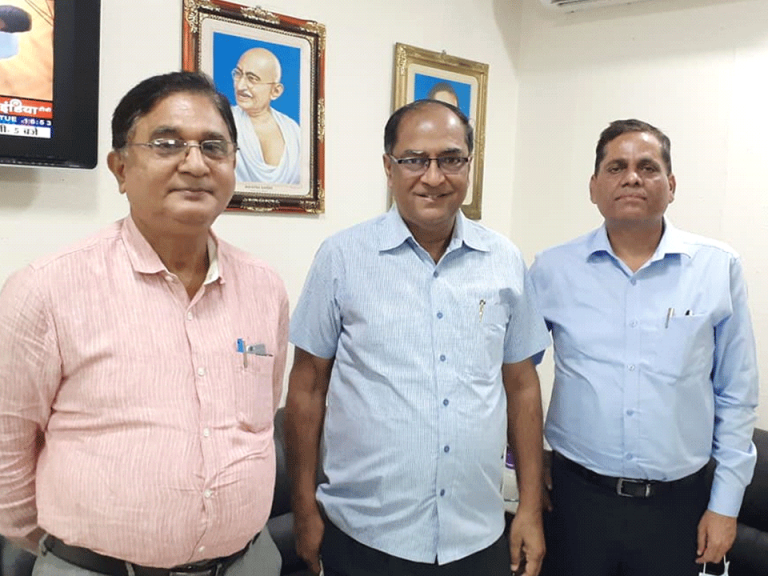 Very fruitful meeting with CGM NABARDDr.Shunil Kumar with Chaiman Cum CEO Shri Vijoy Prakash and COO Shri Pramod karn #Build start up eco system in Bihar # Be in Advisory Board of AIC-BVF #Support for pre-Incubation in Agri-Entrepreneurship.
MoU signing of Aqua Agro.
MoU signing of Bay Rock Cafe.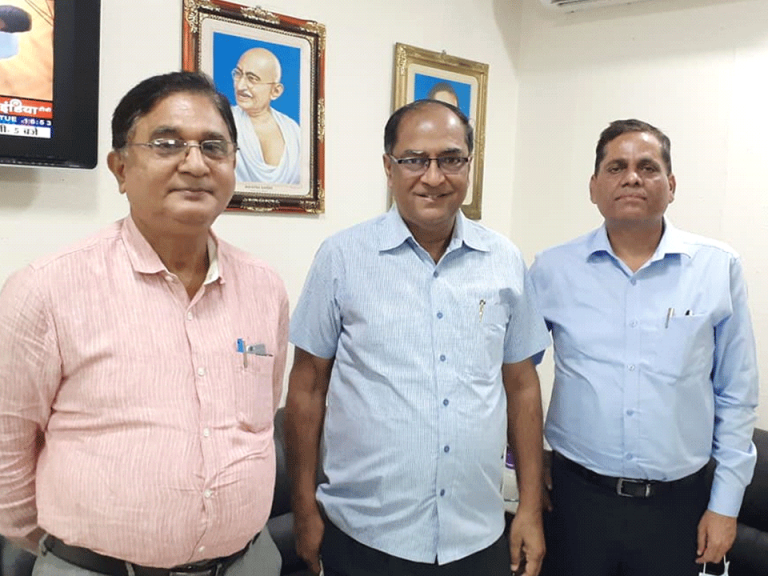 MoU signing of Bihar Innovation.
MoU signing of Mithinga Waste Manager.
MoU signing of Naubatpur Bikram Farmer Producer Company.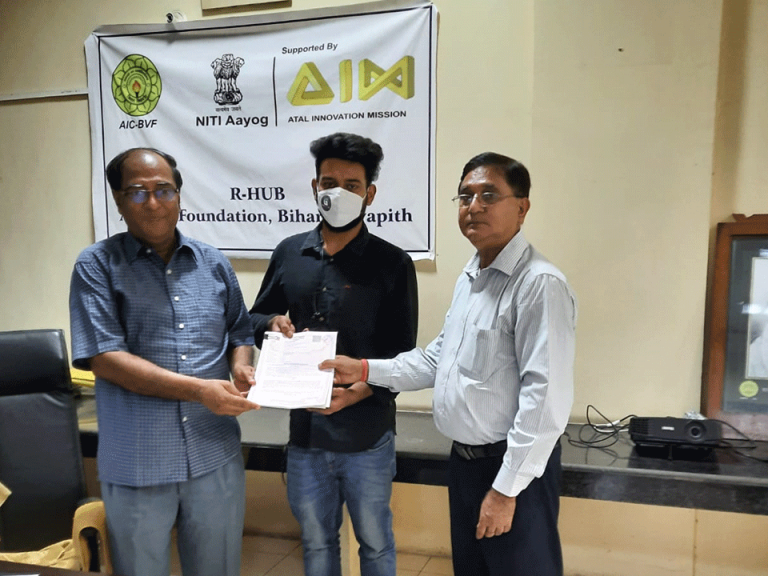 MoU signing of MIN-E-MOBILITY Technologies PVT. LTD.